Learning to tie a rope
2013

This collage series was made from a single paper edition of The Guardian. Each collage is comprised of two elements: Iraq War imagery and food. These works highlight how war stories function as leisurely reading in Western societies, responding to the disheartening nonchalance in which violence, voyeurism, consumption and forgetfulness are interwoven in casual reading.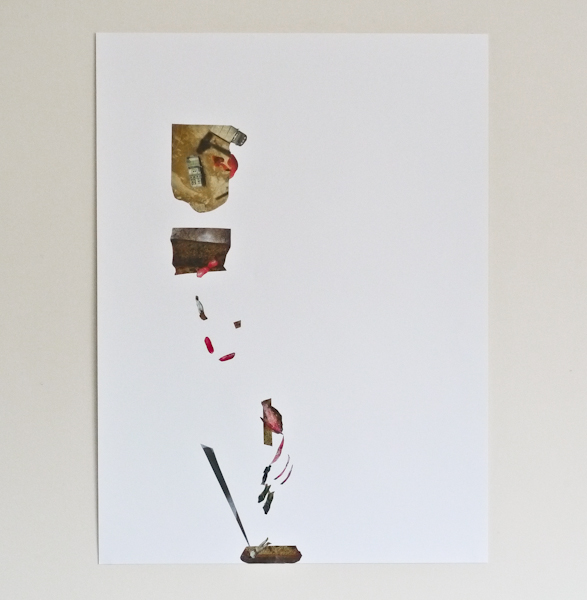 Upcoming | Current
Tactics of Erasure at ReflectSpace, Glendale

Recent Exhibitions
Collision Practice at Human Resources and the LGBT Center

growth lies, pack of truth at Craft Contemporary, Los Angeles Opening October 1st - January 8th

Spillover, Durden and Ray at the Bendix building, Los Angeles

It's kind of a scary feeling, LAXART for X-TRA Summer Launch Party



Contact: ryat.yezbick [at] gmail.com


Photography: Hagen Betzwieser, Keelan O'Hehir, Jessica Wittman, Panayiotis Tsangas, Cedric Tai, Eleni Maligoura, Zach Korol-Gold, Gabriel Sweet


Copyright @2022 Ryat Yezbick. All rights reserved.